Posted:
Ottobre 16th, 2016 |
Author:
agaragar
|
Filed under:
General
,
philosophia
|
84 Comments »
Friedrich Wilhelm Nietzsche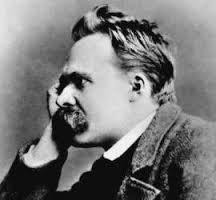 Gli anarchici e Nietzsche (di Spencer Sunshine)
La proposta di coniugare Nietzsche e l'anarchismo deve suonare audace a molte persone. Anche se non si tiene premuta l'antica credenza che la "classe operaia" (qualunque essa sia ai giorni nostri) sia l'unica che possa fare un cambiamento rivoluzionario, non è stato Nietzsche a influenzare i fascisti, e ad affermare da individualista che il più forte governi sui deboli? E non è Nietzsche a definire gli anarchici come dei cani, oltre ad accusarli di risentimento? Questo è stato spesso denunciato dal movimento anarchico del suo tempo.
Senza consultare le opere stesse di Nietzsche -nel tentativo di "provare" o "smentire" questa compatibilità o meno con l'anarchismo-, credo che un modo più proficuo per affrontare questa proposta sia quella di esaminare la documentazione storica di come gli anarchici si siano avvicinati a Nietzsche. La risposta sorprendente è che a molti di loro piaceva molto, compresi gli autori "classici" anarchici; infatti, alcuni di loro avevano anche usato le sue idee per giustificare le convinzioni anarchiche sulla lotta di classe.
L'elenco non è limitato solo a quegli anarchici come Emma Goldman, che ha letto dozzine di opere di Nietzsche e lo "battezzò" come anarchico onorario. Di anarchici pro-nicciani si trovavano anche tra i membri della CNT-FAI nel 1930 come Salvador Seguí, l'anarco-femminista Federica Montseny o l'anarco-sindacalista Rudolf Rocker; e anche il giovane Murray Bookchin, che ha citato la concezione di Nietzsche della "trasvalutazione di valori" come valido sostegno del progetto anarchico spagnolo.
C'erano molte cose che ha attirato gli anarchici a Nietzsche: il suo odio verslo Stato, il suo disgusto per il comportamento insensato dei "branchi" sociali, il suo (quasi patologico) anti-cristianesimo, la sua diffidenza verso l'effetto sia del mercato e dello Stato sulla produzione culturale, il suo desiderio di un "oltreuomo" -che è un essere umano nuovo che non doveva essere né padrone né schiavo-, la lode e l'estasi di sé stesso, come l'artista con il suo prototipo, che potrebbe dire: "Sì" per l'auto-creazione di un mondo nuovo, sulla base del nulla, e il suo invio della "trasvalutazione dei valori" come fonte di cambiamento, al contrario di una concezione marxista della lotta di classe e della dialettica di una storia lineare.
Naturalmente, in questo modo, gli anarchici -convenientemente- dimenticarono la sua misoginia, il suo elitarismo e il suo disprezzo per coloro che hanno lavorato per la giustizia sociale -così come il suo stesso odio per loro!
I fascisti, invece, dimenticarono l'odio di Nietzsche del nazionalismo tedesco, la sua ammirazione per gli ebrei, il suo supporto per i matrimoni misti tra diverse razze, il suo disgusto per il risentimento (di cui Hitler è la personificazione per eccellenza), e il suo disprezzo dello Stato, del mercato e della mentalità gregaria: tutte operazioni da cui il sistema fascista dipendeva.
Il Nietzsche-positivo simil-anarchico, è chiaramente rappresentato da Emma Goldman. Ella ha gestito il giornale Mother Earth per 12 anni, fino a quando il governo degli Stati Uniti l'arrestò per via dei progetti antimilitaristi e contro la grande guerra (1914-1918) e condannata a due anni di carcere. Mother Earth era un terreno comune per gli anarco-comunisti, gli individualisti, i mutualisti, i sindacalisti e tanti artisti d'avanguardia che hanno visto l'anarchismo come estensione del loro credo politico (più o meno avvenne anche dopo la seconda guerra mondiale). La rivista, e la Goldman, promosse fortemente Nietzsche; non solo avevano fatto stampare gli articoli divulgativi e discutevano le sue idee, ma si potevano anche ordinare le opere complete di Nietzsche.
Nella sua autobiografia, Living My Life, la Goldman scrisse il suo primo incontro con le opere di Nietzsche nel 1890.
"La magia del suo linguaggio, la bellezza della sua visione, mi ha portato a delle altezze inimmaginabili. Avrei voluto divorare ogni riga dei suoi scritti …" Lei ha anche scritto che" Nietzsche non era un teorico sociale, ma un poeta, un ribelle e innovatore. La sua aristocrazia non era né di nascita né di borsa, era dello spirito. A questo proposito, Nietzsche era un anarchico, e tutti gli anarchici erano aristocratici."
Come si legge nel mio libro "I Am Not a Man, I Am Dynamite! Friedrich Nietzsche and the Anarchist Tradition", la Goldman rese popolare le idee di Nietzsche nelle conferenze e utilizzava molte delle sue concezioni sulla moralità e sullo Stato nei suoi scritti. Tuttavia, ha sempre unito la difesa dell'individuo con una sorta di anarco-comunismo kropotkiano.
La Goldman non era l'unica anarchica a coniugare le idee di Nietzsche con quelle di Kropotkin. I documenti di Alan Antliff indicano come la critica d'arte indiana e anti-imperialista Ananda Coomaraswamy combinasse l'individualismo di Nietzsche e il suo senso di rinnovamento spirituale con l'economia di Kropotkin e il pensiero idealista religioso asiatico. Questa combinazione è stata offerta come base per l'opposizione alla colonizzazione britannica e all'industrializzazione.
Kropotkin stesso, tuttavia, non era un grande appassionato di Nietzsche. Pubblicò poche menzioni su di lui, in quanto non vedeva con congruenza il suo punto di vista (stessa cosa anche per quello di Stirner). Ma Kropotkin morì prima di finire il suo ultimo capitolo sull'Etica, in cui avrebbe dovuto trattare il pensiero di Stirner, Nietzsche, Tolstoj e tanti altri.
Gli anarchici spagnoli e altri politici che gravitavano attorno alla repubblica erano ispirati al pensiero nicciano. Murray Bookchin, in Gli anarchici spagnoli, descrive il prominente membto della CNT-FAI Salvador Seguí come "un ammiratore dell'individualismo nietzscheano, del superuomo a cui "tutto è permesso"." Bookchin, nella sua Introduzione al libro di Sam Dolgoff, "The Anarchist Collective Workers'Self-management in the Spanish Revolution 1936-1939" (1) del 1973, descrive la ricostruzione della società da parte dei lavoratori come un progetto nicciano
Un altro membro della CNT-FAI influenzato dal pensiero di Nietzsche era Federica Montseny, editore de La Revista Blanca, e che in seguito avrebbe raggiunto l'infamia insieme ad altri quattro anarchici che avevano accettato posizioni di gabinetto del governo spagnolo del Fronte Popolare. Nietzsche e Stirner -così come il drammaturgo Ibsen e l'anarchico-geografo Elisee Reclus- erano i suoi scrittori preferiti, secondo il libro di Richard Kern "Red Years / Black Years: A Political History of Spanish Anarchism, 1911–1937. Kern dice che ella aveva dichiarato che "l'emancipazione delle donne porterebbe ad una realizzazione più rapida della rivoluzione sociale" e che "la rivoluzione contro il sessismo sarebbe dovuto venire da donne intellettuali e militanti". Secondo questo concetto nicciano di Federica Monteseny, le donne potevano realizzare questa emancipazione attraverso l'arte e la letteratura in modo da rivedere i propri ruoli. "
Rudolf Rocker era un altro anarchico ammiratore di Nietzsche. Rocker, anarchico di origine tedesca, si era trasferito in Inghilterra nel 1895 ed era diventato un noto sindacalista tra i lavoratori ebrei di lingua yiddish lì. Fu un sostenitore dell'anarco-sindacalismo, e nel 1922 contribuì a formare la AIT (Associazione Internazionale dei lavoratori), l'organismo di coordinamento dei sindacati degli anarco-sindacalisti. Rocker invoca ripetutamente Nietzsche nel libro "Nazionalismo e Cultura": l'anarchico tedesco lo cita per portare a sostegno le sue affermazioni che il nazionalismo e il potere dello Stato hanno una influenza distruttiva sulla cultura, dal momento che "la cultura è sempre creativa", ma "il potere non è mai creativo." Rocker finisce anche il suo libro con una citazione di Nietzsche.
Infine, l'influenza di Nietzsche sull'ambiente Situazionista. I situazionisti sono spesso scambiati per gli anarchici, ma erano in realtà una combinazione di varie avanguardie (tra cui Dada, il Surrealismo e il Lettrismo) con l'influenza hegeliana "occidentale" del marxismo di Georg Lukács, Henri Lefebvre e altri. (Vedere la tesi 91-94 de La Società dello Spettacolo di Guy Debord sull'anarchismo). Secondo Jonathan Purkis, John Moore ha affermato che l'influenza situazionista segna "una seconda ondata del pensiero anarchico", il primo importante cambiamento teorico dall'anarchismo "classico".
Uno dei cambiamenti più importanti in questo è stato un interruttore ontologico: mentre Marx aveva visto la natura umana come essere essenzialmente definita dal lavoro (egli pone questo esplicitamente nei suoi manoscritti del 1844), i situazionisti vedevano l'umanità come essenzialmente estetica e creativa. Essi, come Nietzsche, hanno preso l'artista, e non il lavoratore, come modello per il nuovo soggetto rivoluzionario. Coloro che hanno seguito la tradizione Situazionista, come Hakim Bey, vedevano una "parentela" con Nietzsche su questa base. E Fredy Perlman avrebbe apprezzato il consiglio del filosofo autore di "Così parlò Zarathustra" nell'evitare tutte le "persone senza condizioni" e che "guardano con amarezza la vita", perchè "hanno i piedi pesanti e i cuori pesanti: essi non sanno come ballare."
Uno, a quanto pare, non ha bisogno di coniugare Nietzsche e l'anarchismo: si sono già uniti, e abbiamo già ereditato il frutto della loro unione.
La cartella contiene:
– Tutte le opere di Nietzsche edite da Adelphi
– La mia vita. Scritti autobiografici 1856-1869
– Lettere a Ewin Rohde
– (a cura di) Pietro Ciaravolo, Nietzsche-Stirner
– Georges Bataille, Su Nietzsche
– Gilles Deleuze, Nietzsche
– Irvin D. Yalom, Le lacrime di Nietzsche
– John Moore e Spencer Sunshine, Non sono un uomo, sono dinamite! Friedrich Nietzsche e la tradizione anarchica
---