Posted:
Novembre 6th, 2013 |
Author:
agaragar
|
Filed under:
99%
,
anthropos
,
bio
,
donnewomenfemmes
,
epistemes & società
,
Révolution
,
vita quotidiana
|
8 Comments »
by ada
"Every technology is reproductive technology" – Donna Haraway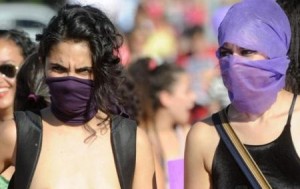 Reproductive futurism in the neoliberal present
Suddenly, it feels a lot like 1984—not the iconic 1984 of Orwell's dystopia, but the 1984 in which Margaret Atwood composed The Handmaid's Tale. This was the same year that saw the release of the anti-abortion film The Silent Scream, and only a few years after the unsuccessful push for congressional ratification of the Human Life Statute, which brought the idea of fetal personhood to the national stage. As Valerie Hartouni notes, the 1980s were "obsessively preoccupied with women and fetuses" (42). We might say the same about the 2010s. The list of newly adopted or narrowly averted anti-abortion legislation from the past year is extensive, and all of it justified through the logic of biopolitics. When Texas State Representative Jodie Laubenberg hails the passage of that state's 20-week abortion ban as "ensuring that women are given the highest quality of health care in a very vulnerable time of their lives," she appeals to the general affirmation that it is the state's business to attend to the health and wellbeing of its population—a mandate then easily extended to the health and wellbeing of the unborn [1].
---